PRESIDENT'S MESSAGE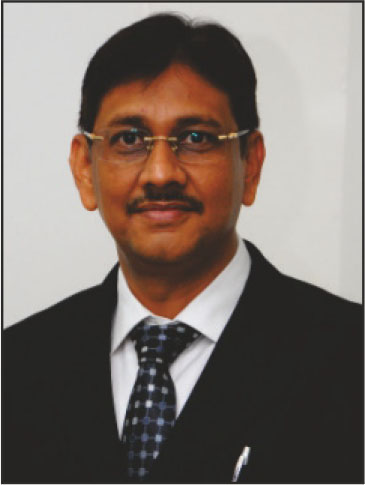 "We are here to build characters, inspire dreams, encourage creativity, instill lifelong learning and change lives forever! We are here to make a difference."
I have great pleasure in conveying my best wishes to all of you. It is a matter of great pride that MVP has made consistent progress, year on year, in academic and co-curricular activities.
Modern education, curriculum development and teaching methodologies have to keep pace with the demand of the economic environment. Overall development of the individual is the goal of education and we all have to ensure that there is no stone left unturned to equip the student of today for the challenges of life. This will require tremendous self-motivation on the part of all concerned but will be fulfilling for the student as well as the faculty
The faculty at MVP has always been a trend setter but what has also been noteworthy is the excellent support and commitment of the non-teaching staff. I wish to congratulate the entire faculty and other staff for encouraging and guiding the students in all facets, for their well rounded development.
I wish you all the best for achieving greater success and scaling newer heights in your education and career ahead.
Harishankarji Tosniwal
President